Provation SurgicalValet™ (Care Coordination)
---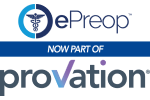 Our comprehensive solutions are available in a modular fashion, allowing you to choose the mix and match the right modules for your organization. This product has four modules: Surgical Care Coordination, Patient Engagement, Document Management, and Provider Office Scheduling.

The Surgical Care Coordination Module provides a consistent and organized preoperative process, tracks patient readiness and simplifies care team communication throughout the perioperative encounter. Care team tasks align activities while clinical decision support provides individualized preoperative test and consult recommendations.

The Patient Engagement Module offers patients online intake, personalized and easy-to-understand patient instructions, and appointment reminders and notification texts.

The Document Management Module transforms paper-based preoperative information-gathering into a streamlined, electronic process. A robust, integrated document management system organizes data from community EHRs, HISs, and faxes into a unified workflow for schedulers, physicians, RNs and administrators.

The Provider Office Scheduling Module simplifies the scheduling process by flagging required fields, pre-populating procedure information, and automating transfer of surgical order request to facilities.

Provation SurgicalValet Overview Video

Documentation:
Provation SurgicalValet Typical EHR Workflow Infographic.pdf
Provation SurgicalValet Top Benefits for Key Stakeholders Infographic.pdf
Provation SurgicalValet PAT Success Story.pdf
Provation SurgicalValet Fact Sheet.pdf
"We have achieved decreased case delays and cancellations, ensured accurate patient workups, and the providers are very happy using the platform." — Joanne Bonnot, RN, OR Director