---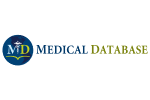 Press Release: Medical Database, Inc. Integrates Its Laboratory Decision System, LDS®, With Allscripts
Watch the Video: LDS® and Allscripts
LDS® is a test ordering and utilization management software that assists healthcare providers in selecting and ordering the most appropriate laboratory tests using evidence, knowledge-based guidelines and industry best practices.

LDS® utilizes a proprietary ranking system which enables healthcare providers and care managers to better select the most relevant tests based on procedures or CPT codes, diseases, and ICD10 codes.

The ranking system scores potential tests for any given disease and assigns an easily interpretable numerical/color-coded score based on clinical relevance, medical necessity, and testing indication.

The content can be used as a web based and smart phone application and can be integrated with the LIM, EMR and EHR system.