---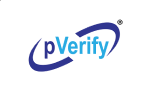 pVerify® was founded in 2006 by a team of accomplished Healthcare Professionals with a singular focus: streamline the front-end patient insurance eligibility and benefit verification processes in order to not only improve patient collections but also reduce back-office denials.
Powered by its own APIs pVerify aimed its focus on studying over 1350 payer responses to compile unique eligibility settings for each. Championing the highest level of benefits parsing with consumable API endpoints, pVerify's team of expert developers stride forward to refine and maximize benefit reporting.

Apps by this developer
---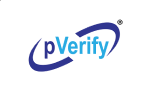 Analytics, Care Coordination and Optimization, Patient Education, Patient Engagement
Compatible Products:
Veradigm Practice Management (formerly Allscripts PM)
In the industry of Eligibility vendors, pVerify shines with 15 years of historic medical verification knowledge and innovative technological capabilities to help world-class developers build comprehensive verification systems beyond the average 270/271. We understand unique responses from individual ...