---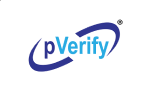 In the industry of Eligibility vendors, pVerify shines with 15 years of historic medical verification knowledge and innovative technological capabilities to help world-class developers build comprehensive verification systems beyond the average 270/271. We understand unique responses from individual payers and work directly with our clients to guide them through the entire development process from pre- to post-development, allowing for more information to be captured, parsed, and returned in every API call and Premium Portal Verification.

Marketing Links:
https://www.pverify.com/advanced-eligibility-verification-portal/

https://www.pverify.com/the-value-of-batch-processing-for-patient-insurance-verification-and-batch-eligibility-verification/

https://www.pverify.com/ophthalmology-patient-verification-solution/

Client Testimonials:
Laura Borrero
We have been working with pVerify for approximately 6 months and have added several of their features as we have moved along. I must say that working with our CSM has been a blessing, she really cares about our success and offers ways to assist our organization in achieving goals and streamlining our processes. We have reduced our 3 FTEs by implementing their software which is a huge cost saving for our company. I cannot leave out the rest of the staff that we have worked with from the sales team to the support team, they always go out of their way to assist us when in need and are amazing. I thank ALL the staff because they are an awesome team and will recommend their product to any organization.

Chelsea Hobart
Working with pVerify is a dream. They are always doing everything they can to update any issues that we may have and to find new services that can help our business grow. Working with pVerify has significantly reduced time spent with our patient insurance verifications and has allowed us to use that time to focus on what matters most, our patients. Thank you to all the hard-working team members that we have had the pleasure of working with over at pVerify.

Amy Hendrickson
Our company loves the Insurance Discovery feature to identify Insurance information for our patients. We have received great customer service when implementing the batch eligibility function. The ongoing customer service is excellent. Great service all around.

Just us
Our company tested pVerify's Eligibility API back in 2021 during the initial stages of building out a new eligibility service for our RCM Software. In order to save a few cents, we went with a competitor, one of the larger clearinghouses. What a mistake. Less than a year later we are back with pVerify to complete our buildout. Their RESTful API has more data parsing than any other we have tried. The ANSI x12 endpoints literally saved us months' worth of coding. We are extremely happy with their services and a shout out to our CSM on their API Team. She was knowledgeable and helpful throughout our development.

Allen B
I have been working with P-Verify for a while now and I think for our practice, they are the best thing since chocolate ice cream. Their customer service (and software) is outstanding and second to none

Deidre Trimberger
I cannot say enough good things about the team at pVerify. I work for a lab that has gone from 100 samples a day to 10,000 samples a day and have been extremely happy with the services they provide. We have been using them for eligibility for a couple of years and we just started with their insurance discovery solution.
I receive top-tier service every time I need something. Their pricing is very competitive, and I am never waiting more than a few hours for a phone call or email back. 11/10

Jordan
I have been working with our CSM on pVerify and it has been very helpful. The way she explains and provides information is appreciative and it gives me insight into how the system works. Our CSM has been able to answer my questions in a simple manner where I can understand how to utilize pVerify more efficiently and effectively. Moreover, she has been very patient and kind with me through this whole process and I can say that I am truly benefiting from using the system. Thank you!

Diana Jimenez
My employer works closely together with pVerify and let me just say from personal experience Pverify is great! The client success manager at pVerify is very attentive, proactive, and professional! She has never disappointed and always makes herself available to help with any questions me or my teammates may have. 5 stars to her and to pVerify for finding such a wonderful awesome individual like her!

Tracey Tynes
We have used pVerify consistently daily, and the verification process has been seamless. We verify upwards of 1,000 patients a month, and pVerify provides all the details we need accurately. This system has improved our productivity.