---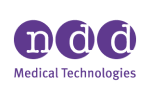 ndd was founded in 1992 by Professor Karl Harnoncourt, M.D. to advance his vision of better pulmonary care.
For more than 20 years, ndd has worked to improve the early detection and accurate diagnosis for people living with COPD, Asthma and other chronic lung diseases with EasyOne products.
In that time, ndd has grown to be the leading global innovator in PFT devices by supporting research, helping to create awareness, launching innovative products and making them available to over 100 countries.
The EasyOne product line was developed for physicians to offer accurate and reliable diagnosis at the point of care and start immediate treatment. EasyOne products offer integration with Veradigm® EHR and TouchWorks EHR solutions through EasyOne Connect, our software platform for all EasyOne point-of-care solutions.
Apps by this developer
---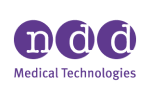 Compatible Products:
Veradigm EHR (formerly Professional EHR), TouchWorks EHR
Seamlessly integrate any EasyOne device into your TouchWorks and Veradigm® EHR systems through our EasyOne Connect software. All our products work with EasyOne Connect for one integrated software platform. EasyOne Connect supports connectivity whether you are a single practitioner or a large physici ...