---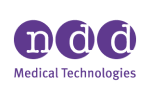 Seamlessly integrate any EasyOne device into your TouchWorks and Veradigm® EHR systems through our EasyOne Connect software. All our products work with EasyOne Connect for one integrated software platform. EasyOne Connect supports connectivity whether you are a single practitioner or a large physician group.
Allscripts Certified

Proven bidirectional integration
Launch directly from Veradigm®
Automatically send test summary report to patient's chart
Supported Products:
EasyOne Air - Portable & PC spirometer
EasyOne® Air is a flexible, accurate and proven spirometry solution designed for healthcare providers large and small. Utilizing TrueFlow™ technology, this portable spirometer delivers reliable results without the need for calibration to ensure lifetime worry-free operation. Thanks to the vivid color touch screen, it is easy to navigate, view real-time results and enter data.

Flexible Use, Consistent Results

Calibration-free TrueFlow Technology
Color Touch Screen
Bluetooth Connectivity
EasyOne Air - Portable & PC Spirometer Video
Spirometry Demonstration with the EasyOne Air Video
Easy on-PC - PC spirometer
For those searching for a fully-integrated PC-driven spirometer, the Easy on-PC is a clinically proven solution. The Easy-on PC leverages our trusted TrueFlow™ technology that delivers unprecedented accuracy and reliable results without needing calibration. Real-time graphs and animated incentive screens enhance the user experience, encouraging child and adult patients to help them achieve optimal results.
Quality feedback and interpretation
Real-Time Animated Graphs and Incentives
Long-term trending of patient results
EasyOne Pro & Pro LAB - Complete Portable Pulmonary Function Devices
EasyOne Pro® provides the most efficient and accurate way to test lung function in any setting. Engineered using our patented TrueFlow™ and TrueCheck™ technology, the EasyOne Pro® eliminates all sources of error, saves time and gives your patients the best pulmonary care in your practice or lung function lab.
Compact & Lightweight Design
Patient and User Centered Design
Automatic calibration
Self-Quality Control through TrueCheck™ Technology
EasyOne Pro - Portable Spirometry, DLCO, Challenge Testing, Single breath helium dilution lung volumes
EasyOne Pro LAB - Portable Spirometry, DLCO, Challenge Testing, Multi-breath nitrogen washout and Lung Clearance Index (LCI) lung volumes
For more information visit us at - www.nddmed.com
Connect with us!
Facebook - https://www.facebook.com/nddmedical
Twitter - https://twitter.com/nddMedical
LinkedIn - https://www.linkedin.com/company/ndd-medical-technologies/
Documentation: