---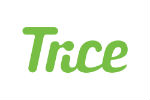 Trice Imaging, Inc. is a privately owned company at the intersection of wireless technology and health care that mobilizes medical images by sending them from any imaging modality to any mobile device. Physicians receive remote access to images, cost efficient storage, and the ability to send images and reports to referring physicians. Patients receive high-quality images that they can print, store, publish, and send to family and friends or to doctors for a second opinion. Trice Imaging's award-winning, patented technology is an accessory to any imaging system or diagnostic software that will help access to medical images and reports from with in an health record system.

Apps by this developer
---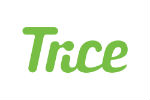 Device Connectivity
Compatible Products:
Veradigm EHR (formerly Professional EHR), TouchWorks EHR
At its core, Tricefy™ offers a patent-protected SaaS (Software-as-a-Service) that enables health care providers to securely store, convert, distribute, and access DICOM medical images and reports anywhere, anytime on any device – in seconds. Images can be shared anonymously with patients, and in the ...