---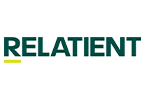 Relatient is an award-winning healthcare technology company focused on making it easier for patients to access healthcare by delivering better patient scheduling and engagement. With their platform integrated with Veradigm, Relatient is easing the manual burdens that practices and health systems of all sizes face. On behalf of provider groups and health systems across the U.S., our technology connects with over 50 million unique patients per year. Our self-scheduling, patient messaging, chat, digital registration, and payment solutions drive operational efficiency, increased appointments, reduced no-shows, faster patient payments and improved patient satisfaction, all while supporting better health and care quality initiatives.


Apps by this developer
---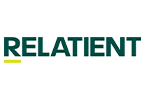 Patient Engagement
Compatible Products:
Veradigm Practice Management (formerly Allscripts PM)
Intelligent Scheduling: Streamline appointment scheduling for a high-quality patient, provider, and administrative experience. Patient scheduling can be one of the biggest pain points for both patients and providers throughout the care journey. By combining an intelligent, rules-based model buil ...