---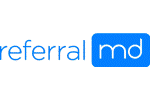 ReferralMD delivers proven referral management, patient access and communications and PRM/CRM marketing solutions to streamline the referral process, decrease patient leakage and improve communication between providers and patients. With powerful clinical decision support tools and real-time analytics, ReferralMD helps healthcare providers increase revenue, drive operational efficiencies and improve customer service. To learn more about ReferralMD, please visit http://www.getreferralmd.com.

Apps by this developer
---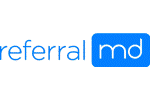 Analytics, Care Coordination and Optimization
Compatible Products:
Veradigm EHR (formerly Professional EHR), Veradigm Practice Management (formerly Allscripts PM)
The comprehensive ReferralMD platform includes: Referral Management, Fax Management, Patient Communications, Online Scheduling, Prior Authorizations, Marketing CRM/PRM, Referral Partner Portal, Real-Time Analytics, EHR/PM Integrations, and Data Warehouse/BI Integrations ...