---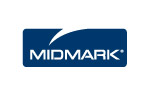 Midmark Corporation is committed to providing innovative products and solutions to healthcare professionals around the world. Offering full lines of exam and procedures tables, as well as workstations, casework, instrument processing,digital diagnostic solutions and more, Midmark is focused on continuously improving physician workflows and enhancing patient-caregiver interactions.
Midmark's line of digital diagnostic devices enable quick test administration and data capture as well as innovative features needed to make informed medical decisions. The IQiA Interface software improves clinical workflow of tests performed using the Midmark IQecg®, IQholter®, IQspiro®, IQvitals® and IQvitals® PC devices with TouchWorks EHR. For Veradigm® EHR, the Midmark IQecg®, IQholter®, and IQspiro® devices are seamlessly integrated. Both solutions allow for quick test acquisition and data storage directly into the patients electronic chart.Please contact Veradigm® for more information about the integration with Veradigm® EHR.
Apps by this developer
---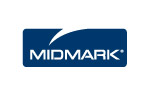 Device Connectivity
Compatible Products:
TouchWorks EHR
Midmark IQiA Interface Software – IQiA allow TouchWorks EHR users to perform diagnostic testing with Midmark IQ devices right from within the patient's chart. Eliminate the time spent on duplicate entries between patient charts and separate programs used to run equipment that has not been through t ...