IQiA Device Integration for TouchWorks
---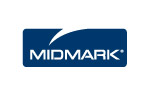 Midmark IQiA Interface Software – IQiA allow TouchWorks EHR users to perform diagnostic testing with Midmark IQ devices right from within the patient's chart. Eliminate the time spent on duplicate entries between patient charts and separate programs used to run equipment that has not been through the Veradigm® certification process.
Midmark IQecg®Digital ECG – The IQecg® is an easy-to-use,digital, 12-lead resting ECG solution that allows for quick test administration and data capture as well as innovative features needed to make informed cardiac assessments. Perform tests within the EHR and store the data in the patient's electronic chart.
Watch "How to Use Midmark IQecg® For ECG Testing"
Midmark IQholter®, EX, EP,Digital Holter Systems – The Midmark IQholter® system combines a compact digital recorder with three powerful software supplications. The three tiers of Holter solutions are specifically designed to meet different practice needs,from family physicians to cardiologists.
MidmarkIQspiro® Digital Spirometer - Speed, accuracy and ease of use make the IQspiro® a cost-effective device for detecting and managing pulmonary disease for practices of any size. Test results can be saved directly to the patient's electronic records increasing the efficiency and workflow for clinical staff.
Watch "How To Do Spirometry Tests with Midmark IQSpiro®"
MidmarkIQvitals® VitalSigns Device – IQvitals® is an affordable,Windows® based, touch screen device that provides automated blood pressure, temperature, SpO2 and pulse rate readings with a touch of the screen. The intuitive user interface helps increase productivity, reduce errors and simplify staff training whether used as a standalone device or seamlessly connected to TouchWorks EHR.
Watch Midmark IQvitals® "How to" Video
MidmarkIQvitals® PC VitalSigns Device – IQvitals® PCoffers the same functions as the IQvitals device but is designed specifically for the digital practice. Operate this connected, automated vital signs device directly from your PC or thin client terminal via TouchWorks EHR.
Documentation: