---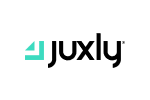 Juxly Vault quickly streamlines your HCC coding process by integrating seamlessly inside TouchWorks and Veradigm® EHR.
Juxly Vault enables:
Capture of HCC Coding in an intuitive user-friendly way
Improvement of RAF scoring accuracy
Resolves under coding and specificity of claim filing
Satisfaction of CMS Coding requirement
Works seamlessly at the point of care from within Veradigm® EHR
Juxly Vault integration with TouchWorks and Veradigm® EHR is designed for ease of use. Customers report a speedy realization of value. Provider on-boarding is quick and easy. User training is facilitated through videos embedded from within the application. All features are designed with the provider in mind.
Apps by this developer
---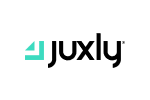 Analytics, Care Coordination and Optimization, Specialty Content and Care Guides
Compatible Products:
Veradigm EHR (formerly Professional EHR), TouchWorks EHR
The Juxly Vault application is organized as an EHR embedded task dashboard. Worklists are generated through a combination of EHR data and work items provided by a payer. ...