---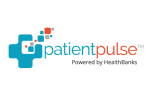 We believe strongly that healthcare communication and information should be provided by the patient's specific place of care, rather than from a generic source that the patient has little connection with. This has been our belief since the launch of our first interactive kiosk that resided at the Mayo Clinic over 25 years ago. Since that time, we have been dedicated to developing and delivering products that improve the efficiency of medical practices and the patient experience.

Apps by this developer
---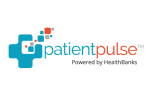 Analytics, Care Coordination and Optimization, Multilingual, Patient Education
Compatible Products:
Veradigm EHR (formerly Professional EHR), Veradigm Practice Management (formerly Allscripts PM)
Patient Pulse is an administrative communication and engagement platform made up of three core modules, which operate as a group or independently: 1. Patient Notify: not just an appointment reminder system, it is an appointment enhancement system. Patient Notify includes fully customized reminder ...