Healthwise® Solution for Allscripts
---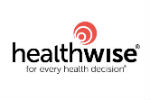 Healthwise is offering a free Covid-19 Library including articles, quick tips, social media cards, videos, and infographics. It is updated regularly with new content, and maintains the high standards of Healthwise. Healthwise content is evidence base, medically reviewed and user tested. Learn more: https://www.healthwise.org/specialpages/covid-19-resources.aspx
The Healthwise® Solution for Veradigm® integrates patient education and engagement resources via HL7 Infobutton standards into your Veradigm® EHR, empowering clinicians to deliver it to their patients from within the clinical workflow. Education resources can be accessed inside the medical record simply by clicking on the Infobutton. From a list of suggested materials based on patient data—including diagnosis, demographics, medicines, and procedural codes—clinicians can quickly select education and either print it at the point of care, attach it to the clinical summary, or send it to the patient portal.
Clinicians choose from over 3,500 patient instructions in English and Spanish, plus the 250 most commonly used topics in 15 additional languages, and over 600 "bite-sized" videos in English and Spanish that enhance patient understanding. Patient instructions include identifying icons to draw attention to important information, making it easier for patients to understand and remember key points. Patients can also access more information and tools online using the Go-To-Web URL in each document.
The Healthwise solution ensures that patient-friendly education is an integral part of care delivery by supporting quality measures and initiatives around ACO benchmarks, value-based care programs, Joint Commission requirements, eCQMs, MIPS, PCMH, and more.
Documentation: