---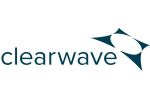 Clearwave - the Comprehensive Patient Engagement Platform
Clearwave does the work of multiple vendors, including:
Instant eligibility verification
Seamless Veradigm® integration
Easy point-of-service co-pay and open balance collection
Pre-registration via kiosk, tablet or mobile
Check-in via kiosk, tablet or mobile
Safe, convenient interactions and Zero-Contact Check-In
Financial transparency for patients and staff
Clear, productive staff workflows
Satisfying patient experiences that drive loyalty
BOOST PRACTICE REVENUE
Clearwave supports healthy financial performance on multiple levels. Clearwave's point of service collections improves patient collections by up to 65%. Clearwave's is the industry leading eligibility verification speeds up reimbursements and reduces costly claims denials by 90%. With streamlined workflows and task automation, you'll save countless staff hours on administrative work and allow them to instead focus on patient care and satisfaction.
EMPOWER YOUR PEOPLE
Turn front desk staff into powerhouse employees. Let Clearwave do the heavy lifting of automating the patient journey while unleashing its power to digitize paperwork, instantly validate insurance, and even collect co-pays and outstanding balances.
ENGAGE YOUR PATIENTS
Clearwave is here to help you exceed patients' expectations with innovations that meet their desires. While you establish better access for your patients, minimize wait times and provide an exceptional patient experience, their connection to your practice will flourish. You'll see the difference in patient loyalty and new patient acquisition. As a Veradigm® Connect Integrator, Clearwave brings patient engagement innovation to the Veradigm® community, providing staff and patients with a superior experience. The Clearwave platform eases staff workload and focuses on patient care and greater patient autonomy.

Documentation:
_Case_Study__Clearwave_TallmanEye_032020.pdf