---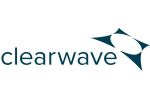 Clearwave is the Patient Revenue Platform™ for High-Growth Practices.
Increase point-of-service collections by 112%, reduce claims rejections by 20% or more, decrease wait times by 90%, double premium service revenue, fill last minute openings and drop no show rates — all while reducing staff workloads and churn.
Specialty practices, hospitals and health systems use Clearwave to enhance patient self-scheduling, streamline patient registration and intake, automate patient communications and create true financial transparency for both the patient and practice alike through real-time, automated insurance verification. Clearwave Core solutions are fully configurable and automated, enabling you to align each patient touchpoint with critical practice and provider requirements.
Unlock your growth potential with Clearwave today!
Apps by this developer
---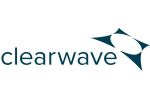 Care Coordination and Optimization, Multilingual, Patient Engagement
Compatible Products:
Veradigm Practice Management (formerly Allscripts PM)
Clearwave - the Comprehensive Patient Engagement Platform that provides Instant eligibility verification, Veradigm® integration, easy point-of-service co-pay and open balance collection, pre-registration via kiosk, tablet or mobile, check-in via kiosk, tablet or mobile, and more. ...