---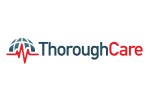 ThoroughCare's intuitive software, mobile, and analytics applications are designed to support a holistic, continuum of care for healthy patients and thriving practices. Healthcare providers use ThoroughCare's SaaS platform to enable personalized health experiences, streamline value-based care delivery, and help identify the next best actions at critical moments.
Apps by this developer
---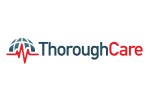 Analytics, Care Coordination and Optimization, Device Connectivity, Patient Education, Remote Patient Monitoring, SDOH, Specialty Content and Care Guides, Virtual Care
Compatible Products:
Veradigm EHR (formerly Professional EHR), TouchWorks EHR, Veradigm Practice Management (formerly Allscripts PM)
ThoroughCare provides digital care coordination solutions to healthcare providers throughout the United States - that enable success across risk models – including fee-for-service, shared-risk programs, or full capitation. ...