---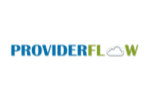 Providerflow provides enhanced cloud-based faxing, document scanning, and integrated medical records release applications. Though years of collaboration with clinicians and support staff, our products reduce time spent processing inbound and outbound faxes and scanning paper charts. Intuitive interfaces and advanced imaging technologies such as AI Driven Document Classification, Barcodes, Optical Character Recognition, Enhanced Image Clean-up and Forms Processing, Providerflow empower practices to take control of their document processing workflow.

Apps by this developer
---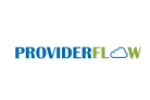 Analytics, Care Coordination and Optimization, Device Connectivity
Compatible Products:
Veradigm EHR (formerly Professional EHR), TouchWorks EHR
Providerflow is a cloud-based faxing and document scanning solution that enables practices to process documents, from digital faxes to paper charts, into the EHR Platform from any web-compatible device. ...