---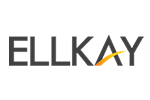 As a nationwide leader in healthcare connectivity, ELLKAY has been making interoperability happen for more than 18 years, providing solutions that solve the challenges our partners face in today's data-rich world.
ELLKAY is committed to ongoing innovation, developing cloud-based solutions that address the challenges that hospitals and health systems, laboratories, healthcare IT vendors, payers, and ambulatory practices face. Our solutions facilitate data exchange, streamline workflows, connect the care community, improve outcomes, and power data-driven and cost-effective patient-centric care.
Apps by this developer
---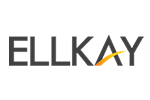 Analytics, Featured
Compatible Products:
Sunrise , Veradigm Practice Management (formerly Allscripts PM)
ELLKAY's Interoperability Platform is a robust, full-featured interoperability solution that supports workflows across the healthcare continuum. ...