---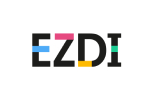 EZDI is a leading provider of mid-revenue cycle management solutions for healthcare organizations. Our computer-assisted CDI and Coding Technology Solutions have proven to generate significant cost optimization and quality improvement. These are powered by the strongest clinical NLP engine that's best at highlighting what's important in clinical charts. Encouraged by the success in the inpatient market, we have rolled out CAC and CDI capabilities for the outpatient market in 2019.

Apps by this developer
---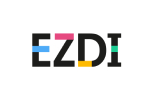 Compatible Products:
EZDI offers a CAC tool custom-built for outpatient settings. The underlying NLP engine is proven to perform the best on outpatient charts. Increase your coder productivity while cutting denials and improving risk scores. Our Computer assisted Coding Solution is here to enable coders make critical de ...