---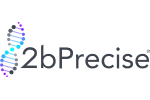 2bPrecise delivers a smart technology infrastructure that not only supports genomic data management today but provides in-workflow access to valuable informational resources far into the future. Plus, the solution provides scalable operational benefits:
• Optimize a manual, document-driven process and deliver a consolidated view of patient results
• Simplify workflows and connect care teams across the enterprise – providers, genetic counselors, pathologists, pharmacists, etc.
• Deliver a consistent clinical experience across the organization when providers access genomics, no matter what EHR they use
• Enable leadership to govern clinical practice around genetic/genomic testing for greater efficiency and value
With 2bPrecise you can implement enterprise-spanning functionality or advance along a single front via individual modules, depending on organizational priorities. Visit our website today (www.2bPreciseHealth.com) to learn more about the platform and our independent precision medicine modules including Pharmacogenomics, Precision Oncology, Genetic Disease Risk and Patient Germline Profile.
Apps by this developer
---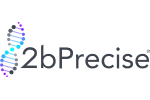 Care Coordination and Optimization, Specialty Content and Care Guides
Compatible Products:
Cloud-based, the 2bPrecise platform consumes molecular data from labs and clinical information from the EHR, synthesizing them into a clinical-genomic ontology and delivering precision medicine insights to providers within their familiar workflow across any EHR. Plus, the solution is built to intera ...