---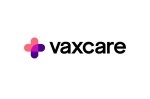 Servicing more than 4,000 partners across the U.S., our buy-and-bill platform is transforming vaccination programs across the country.
Working with VaxCare:

We Buy Your Vaccines

No-cost Vaccines – We buy back your existing inventory, and handle all of your purchasing going forward.
Automatic Inventory Replenishment – We keep your vaccine fridge stocked with a 3–4 week supply at all times.
Preferred Stock – We maintain relationships with all of the major vaccine manufacturers, ensuring the best supply available.
We Manage Your Inventory

Veradigm® Integration – Our system fits comfortably into your existing workflow, with physician orders automatically showing up on the VaxCare Hub.
Automated Dose Tracking – Know exactly where each dose is, from order to administration.
Optimized Workflow – We've automated a slew of manual tasks, saving nurses time by eliminating post-vaccination data entry.
We Bill Your Claims
Automatic Billing – Our technology bills automatically for every dose you administer, eliminating loss and leakage.
Effortless Accountability – Expired doses are returned at no cost and lost doses are easy to reconcile.
Assured Payment – We make sure you're paid for each and every qualifying dose.