---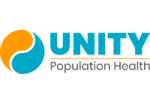 Featured March 2021 App of the Month
View the webinar replay: Next-Generation Vaccine Platform
The COVID-19 pandemic has shown that primary care organizations need the flexibility and capabilities to handle large patient populations with limited resources and time.
As healthcare technologies continue to evolve and the clinical data spectrum continues to grow, the need arises for health platforms that can combine multiple technological capabilities without burdening the clinical staff by requiring changes to their existing proven processes.
Unity PHM achieves just that with integration with Veradigm® Practice Management and Veradigm® EHR. Our modules help identify, automate & optimize various processes in a health center's Care Management & Operations spectrums and help improve team productivity without change to current processes.
All modules are customizable to the unique needs of the organization and can be applied to improving a specific area like: clinical compliance, care management, remote patient monitoring, claims optimization etc.
Vaccine Module
We have developed a vaccination module to help health centers manage vaccine scheduling & administration for large patient volumes. It enables centers to seamlessly track and manage patients throughout all phases of the Vaccination process with tight integration into Veradigm® Practice Management
The dynamic scheduler enables healthcare organizations to open up appointment slots in real-time based on vaccine availability and admin capacity. Our paperless system enables patients to schedule, re-schedule, provide consent, answer pre-screening questionnaires and take and send picture of insurance card directly from their mobile phone by link provided via text message without the need to install any app.