Red Spot Interactive (RSI)
---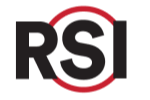 RSI is a medical CRM that integrates with your practice management system to reduce staff workload, personalize automated communications, and provide detailed insight into your practice's financial and operational performance. Using our proprietary technology, which integrates with Veradigm® practice owners can benefit from a variety of essential features including:
Patient Communication Center (CRM). RSI is designed to improve staff efficiency throughout the patient intake process by tracking all communication efforts in a central hub. When receiving an inbound phone call, text, or email, RSI will determine whether the patient is new or existing, and provide a detailed history of their previous patient communications, appointments, purchases, and experiences. If the patient is new to the practice, RSI allows one-click synchronization with Veradigm® to create a new patient record.
Marketing & Operational Analytics. We've built a solution that allows practices to track their marketing and patient acquisition efforts to return on investment (ROI). By integrating marketing efforts, practice phone systems, and Veradigm® data, RSI provides the most complete data center for practices looking to improve their performance.
Physician Referral Automation. RSI's platform automates the referring physician relationship for its clients. Through the use of referer-specific digital scheduling, our clients can automate their patient referral intake, management, and results communications processes. This significantly reduces the administrative workload associated with managing the physician referral partnership.
Patient Recall Marketing (Automated Patient Journeys). RSI monitors patient record changes on an hourly basis, allowing your practice to automatically send personalized email and text communications based on pre-defined and practice-specific patient journeys.
Digital Scheduling. This feature integrates directly with Veradigm®, so patients can schedule appointments with specific providers online in real-time. Once patients select their appointment slot, they will fill out an online form that gathers the same information a patient coordinator would collect manually over the phone. Since RSI integrates with Veradigm®, it will determine if the patient is new or existing and update the patient record accordingly.

Appointment Reminders. RSI integrates with Veradigm

®

in real-time to schedule and automate appointment reminders. Each voice, text, and email appointment reminder can easily be customized to the practice and patient. When a patient clicks the confirmation link sent in the reminder, their appointment status automatically updates in Veradigm

®

.

Reputation Management & Surveys. Our patient surveys trigger automatically with your use of Veradigm

®

. Not only do they provide essential feedback about your patients' experiences, but they also encourage satisfied patients to leave online reviews.