---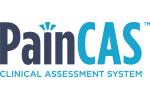 Developed in part with support from the National Institutes of Health (NIH) grants (Grant No. R44DA026359, PI S.F. Butler and Grant No.R44 DA015617, PI S.F. Butler), PainCAS is a scientifically validated web-based, patient self-report clinical tool for assessing pain and opioid misuse risk in patients with chronic pain. By replacing traditional paper-and-pencil assessments, PainCAS improves workflow related to administering and documenting patient pain and opioid risk assessments. It includes electronic versions of the SOAPP-8 and COMM-9, which are brief forms of the SOAPP®-R and COMM®.
PainCAS integration within Veradigm® allows the clinician to seamlessly assess their patients' pain, functioning, and risk of problematic opioid-related behaviors in patients with pain. Activations are quick and convenient. Key features for PainCAS within Veradigm®:
Standardize assessment of pain, functioning, and risk
Evidenced-based problematic opioid-related behavior risk assessments that are quick for patients to complete, and are scored and interpreted automatically.
Improve workflow
Eliminates the need for paper assessments and reduces staff burden related to hand scoring and interpretation of risk assessment. Patients can complete intake/follow up assessments prior to their appointments or in the office.
Advance clinical outcomes
At-a-glance provider reports identify changes in patient risk status over time, track patients' pain profile in the context of ongoing treatment, and monitor changes in patient functioning over time.
Contact us today to learn more.
PainCAS within TouchWorks EHR
PainCAS within Veradigm® EHR
Featured July 2018 App of the Month
Watch the webinar replay - A Pain and Opioid Risk Assessment Solution
Documentation: