---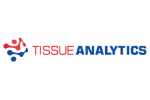 Mobile Wound Care is a native Android/iOS application that utilizes low-level camera functionality to produce a high-level of control over image capture behavior.
Nurses use this mobile application, which is end-to-end HIPAA-compliant, to capture and document digital photographs of wounds. The images are stored on HIPAA-compliant Amazon Web Services resources. Doctors evaluate their patients remotely - reviewing images that have been processed and analyzed by TA's state of the art algorithms - via TA's secure web portal. Users are presented with precise information about changing characteristics of wounds over time and the effects of the treatment. Specifically, with only a digital image, TA is able to automatically measure wound surface area, length, width, perimeter and tissue composition.
The end result is a comprehensive wound tracking solution that significantly improves the information doctors need to treat their patients efficiently and effectively.
"We can actually visualize our patients' outcomes for the first time with the Tissue Analytics software"
— Lyam Agosto, Director of Wound Management Program at Bayfront Health
We can actually visualize our patients' outcomes for the first time with the Tissue Analytics software — Lyam Agosto, Director of Wound Management Program at Bayfront Health