---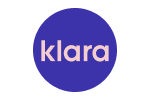 ---
Klara is a leader in patient communication and collaboration for medical practices across more than 40 specialties. Klara's patient engagement platform interfaces with Veradigm and allows your practice to consolidate multiple vendors into one, simplified platform. This helps to streamline the healthcare journey — keeping patients engaged on their preferred communication channels and enabling staff to focus on their core responsibilities.
Klara helps free up staff resources by transforming phone volume into convenient, two-way messaging and helps improve operational efficiency by automating manual workflows. With Klara, your practice can enhance your patient's healthcare experience through key interactions such as scheduling, appointment instructions, reminders, post-visit follow-ups and ongoing care.
---
Client reviews:
"Klara has been a game-changer! I have two staff members who no longer have to focus on appointment prep full-time. Now we leverage Klara's technology, and things are much more efficient! I am making better use of our precious human resources."
—Fran Saperstein, Chief Operating Officer and Practice Manager, Complex Neurology
"Klara has the ability to be completely adaptive to how we want to communicate with our patients. One of the reasons why we chose Klara was for the messaging functionality. For example, patients can text us to schedule appointments, and our nurses can easily message back so the patient doesn't have to call the office. It allows great workflow in our office, and our patients appreciate the convenience."
—Kallie Burgardt, Practice Administrator, Salina Ortho
"Klara is a superb patient communication tool. ... It is unequivocally one of the best communication software applications that I have ever seen."
—Emmett Berg, DO, Medical Director, Healthline Medical Group
See why thousands of healthcare teams across more than 40 specialties use Klara to make their workflows more efficient while delivering a delightful patient experience across the entire care journey. For more information, visit www.klara.com.
---
Documentation:
Why Klara-A One Page Introduction.pdf
Features That Provide Real Value To Your Practice.pdf
Case Study-Forest Lane Pediatrics.pdf