---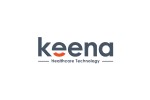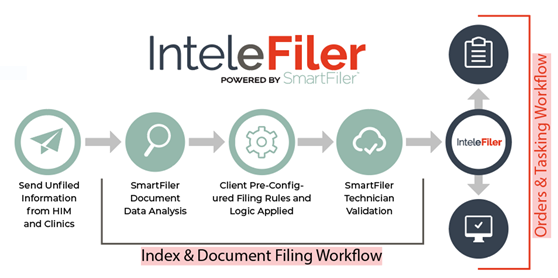 Intelligent Management and Workflow Automation for EHR Document Filing
InteleFiler solves the growing problem of unfiled medical records in EHR systems. With millions of unfiled patient records, the accuracy, safety and efficacy of patient care becomes a serious concern for all providers. InteleFiler leverages advanced technology that combines document management and workflow automation to analyze, index, and import documents and data into your EHR.
Improve your practice with InteleFiler to eliminate manual workflow, increase the accuracy of your patient record input, and make all patient records available to your providers within your EHR.
Client Testimonial
"An integral component of managing our centralized scanning department was to find a technology partner and solution that could automate our high-volume, labor-intensive document filing system.
InteleFiler quickly and accurately automated our scanning, indexing, order-tasking and order reconciliation processes. Our volume of documents have increased ten-fold from 150K to 1.5MM per year in the past 4-5 years, and we haven't missed a beat. Our process continues to improve, and our caregivers are very happy with the results."
Manager, Central Scan
Large Integrated Delivery Network – West Region
Documentation:
Keena-Intelefiler-White-Paper.pdf
Keena-Intelefiler-Sales-Sheet.pdf