---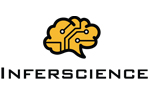 Infera risk adjustment technology supports retrospective, prospective, and concurrent HCC coding workflows. All modules function as standalone products or they can be used together to give your clinicians and coders advanced analytics and documentation tools for use before, during, and after the patient encounter.
HCC Assistant
The HCC Assistant by Inferscience is the only application that analyzes the patient's EHR record in real-time, providing physicians and coders with on-demand HCC coding guidance, saving hours spent researching and documenting. It features:
Proven ROI: Helps maximize payments from Medicare Advantage plans by improving HCC coding and closing HCC documentation gaps.

Time-saving Analysis: Patient information is analyzed in real-time, providing clinicians and coders with immediate HCC coding guidance.
Advanced Rules Engine: Uses NLP and sophisticated coding algorithms to quickly analyze charts and accurately calculate patients' RAF scores.
Provider and Coder Workflows: Scrub charts before encounters or analyze and document HCC codes during the patient's medical appointment.
Administrative Reports: Reporting at the provider, coder, and patient levels helps administrators track HCC coding outcomes.
Claims Assistant
Support your retrospective reviews with the Claims Assistant by Inferscience. As a companion solution to the HCC Assistant application, it performs a 360-degree analysis of raw claims data to capture and suggest HCC codes that may have been billed by other providers, or by the practice during the previous calendar year. It features:
Seamless Integration with HCC Assistant: Missed HCC coding opportunities are displayed right in the HCC Assistant, eliminating the need to switch applications.

On-demand Retrospective Analysis: Instantly analyze dates of service, diagnosis codes, and billing providers to quickly close HCC coding gaps.
User-friendly Reporting: Results of the analysis are easy to understand, and can be viewed online, filtered, and downloaded in spreadsheet format.
Also by Inferscience: Improve Patient Outcomes With Infera CDS
In addition to our risk adjustment solutions for Veradigm® EHR, we also offer Infera CDS. Infera CDS features the same real-time workflow as our HCC Assistant application. It draws on 90-plus care pathways based on the latest clinical evidence and medical society guidelines to provide the physician with on-demand guidance. Click here to learn more about how Infera CDS can help internal medicine physicians and subspecialists practice evidence-based medicine and improve patient outcomes.