Health o meter Professional Scales EMR Connectivity Application
---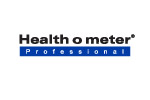 Health o meter Professional Scales EMR Connectivity Application provides seamless communication between TouchWorks EHR and Veradigm® EHR systems and Health o meter Professional digital scales. With this application the EHR system will automatically receive the weight measurement from the scale, including height and Body Mass Index (BMI) if available, and then data can be saved into the patient's health record.
Height, weight and BMI measurements are automatically transmitted
Can help healthcare facilities demonstrate Meaningful Use for the EHR Incentive Program
Improves efficiency and accuracy of vital sign measurements
Reduces risk of incorrect data entry
This application works with all Health o meter Professional digital scales, with the exception of model # 349KLX.