---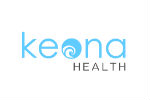 Keona Health Desk is a Healthcare CRM and Telehealth platform. The patient experience has been lacking across all healthcare organizations because the provider experience has been ignored. Navigating existing fractured systems is complex, and draining your agents, nurses, and providers from delivering top patient care. Keona's Health Desk Tool was designed to solve this issue - to turn a hodgepodge-collection of tools into a workflow masterpiece. Delivering precisely the data you need when you need it.
Utilized by millions across the US and Canada, Health Desk brings the patient context plus advanced automation to any telehealth workflow. Keona combined the talents of telehealth-experienced nurses & talented computer engineers to deliver a platform that continues to get noticed by healthcare's industry leaders. It is designed to enhance performance and safety across every channel. Health Desk integration allows health providers to guide staff and automate workflows across integrated Veradigm® EHR & PM systems, telephone systems, health education services, and more.
Special COVID Announcement
Since January, we have reiterated our commitment to our customers and their patients throughout the difficult time around COVID. We are committed to providing as much assistance as is needed. Among other things this has included:
Communicating new guidance for frontline workers for COVID
Creating new assessments, guidelines, and symptom checker content
Daily (or more frequently) updating assessments, guidelines, symptoms checker and health information as new information becomes available
Providing in-app links to official sources like CDC, WHO, Ministries of Health, etc.
For other clients, we have helped them re-envision remote workflows:
Added new visit types for appointment scheduling as business pivot toward Virtual Visits
Ramp up telehealth scheduling
Ensured contact center staff ability to work remotely
Altered workflow scripts for remote work
Keona Health is announcing that we are offering free virtual visits for 1 year to everyone who signs up for 3 years or more of Health Desk.
Organize your remote office
It shouldn't matter where your staff is physically located. Veradigm® integration is just the beginning. Wherever you are, the single-desktop streamlines all of your telehealth tools, even if they are running in your own server racks. Health Desk is a cloud app accessible anywhere, but still connected to all your existing applications and tools. Visit our Integration page for more information.
Manage workflows the right way
No errors
Full EHR and PM integration
Consolidate over 40 tools into one simple page
Best in class clinical guidelines
Make updates quickly
Should you consider Health Desk?
Does it take weeks to train your schedulers and triage nurses?
Does telehealth feel disjointed for your providers and users?
Do you need to give your staff the flexibility they need to work from home without sacrificing quality?
Do you dread the Monday call rush?
Do you need your providers to triage patients and conduct virtual visits remotely?
Do you need to make quick changes to how scheduling, triage, or referrals are handled without days of training?
Are you frustrated that you can't measure call accuracy and quality?
Add intelligence to any kind of remote workflow
Features
Anytime-Anywhere access
Deep integration with TouchWorks and Veradigm® EHR
Scripting based on call type and patient demographics
Intelligent scheduling matching provider preferences and business needs to patient needs
Patient self scheduling gives intelligent matching directly to patients
Virtual visits enable greater access for patients and providers
Nurse Triage & Health Education maintains safety and frees your providers to earn revenue
Knowledge Base puts documentation at user's fingertips without searching
Messaging Manager automates all the faxing, paging, SMS, and emails you need for coordinating patient access
Workflow Automation
Report key trends across staff and patients in real time
Benefits
Increase productivity, from home or office
Consistency without errors
Quickly adapt to new information without delay
Drastically reduced training time
Full documentation inside the patient's chart
See who is logged in from anywhere
Automate provider consult and virtual visit scheduling with ease
Improve staff performance and optimize training
Greater data accessibility
Visualize data and identify optimizations
Featured Webinars

May 2020 Allscripts App of the Month
Documentation:
Keona_Health-Desk-Overview.pdf
Advocate-Onboarding-Case-Study_Touchworks.pdf
United-Urology-Health-Desk-Case-Study_Professional.pdf
What_Is_A_Healthcare_CRM_Keona.pdf
"Through our partnership with Keona, we demonstrated the ability to improve nurse efficiency, maintain safety, and improve satisfaction for patients who used it. We're excited to continue offering this solution to our student body." —Dr. Covington, UNC-Chapel Hill