---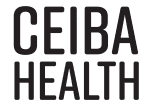 Ceiba scales across the entire care continuum from the bedside-level to enterprise-wide serving Rural Hospitals, Health Systems, Mobile Medicine Settings, Skilled Nursing Facilities, Short-Term and Long-Term Acute Care Facilities and Acute Hospital at Home Care.
Ceiba is fully device agnostic, operates in a wired or wireless model and integrates seamlessly with protocols including HL7, FHIR, JSON and XML.

More, Ceiba's implementation speed is unprecedented with timelines of less than just three (3) days with minimal IT support.

Device connectivity includes:

Patient Monitor
Ventilator + CPAP
Infusion Device
Anesthesia Machine
EEG + ECG
Echocardiogram
POCT
ABG Machine
Hemodialysis
Incubator
Other features:

- Ceiba's cloud solution can be implemented on-premise
- Supports Inpatient, Outpatient and Acute Care at Home
- Includes built-In data caching and redundancy in the cloud for 'best of breed' resiliency
- Uses secured encrypted data transfer protocol
- Delivers instant waveforms, custom smart alarms and real time vitals
- Engineered for enterprise-wide use cases: ICU, NICU, PICU, CCU, ED, OR,
MED Surge, Pre-Op & PACU, Ward and More
Documentation: