---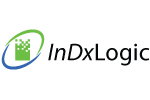 InDxLogic was our September 2022 App of the Month!
Watch the replay here


InDxLogic Automated Indexing with Veradigm EHR (formerly Allscripts Professional EHR)

InDxLogic DM – Health Information Management Software and services for AUTOMATED indexing of patient documents and HIM operational efficiency. Utilizing OCR and machine learning, InDxLogic DM alleviates the reliance on medical record personnel to manually index incoming patient documents to the patient's chart, improves the data collection of clinical informatics, and reduces operational costs.

Other Webinar Replays:
August 2021 | From day one to day 1,000, InDxLogic still exceeds expectation: a three-year review by South County Internal Medicine
April 2019 | Automate Indexing with InDxLogic
Documentation:
Case-Study---Enhance-Consistency-and-Staff-Value-with-Auto-Indexing.pdf
The-Cost-of-a-Misfiled-Medical-Document.pdf
Indxlogic_CS_FamilyPracAssoc.pdf
"InDxLogic has done everything they said it would. It has been an absolute pleasure to work with their various teams to ensure our success with their [InDxLogic] product" — Dawn, Buckley, RN and Chief Operating Officer, South County Internal Medicine
The old adage, 'If it sounds too good to be true, it probably is' isn't always correct. I'm happy to tell you that is NOT the case with InDx Logic – it does exactly what I was told it would do. We have gone at a slow and steady pace due to hiring new providers, building and opening new office, Covid, personal loss, etc. – you can go as fast or slow as works for your particular situation without losing momentum.