---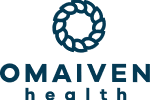 Omaiven is the intelligent automation solution built specifically to overcome the unique challenges of America's healthcare safety net and beyond. Omaiven's solutions help your clinic's "back office" reduce turnover & burnout, drive down costs, and lower the access barriers that prevent people from reaching the care they need. Omaiven was founded by Healthcare & ML industry veterans committed to bridging the healthcare divide -- by combining advanced solutions in automation and AI.
Make every aspect of running your clinic more efficient and resilient -- from call center automation, EHR chart creation, scheduling optimization, closing care gaps, and limitless use cases.
Apps by this developer
---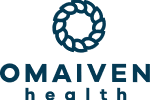 Veradigm Connect In Power, Care Coordination and Optimization, Multilingual, SDOH
Compatible Products:
Omaiven's intelligent call center solution, clinics can leverage automation to offload call center volume and streamline scheduling. ...