---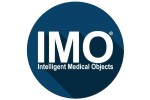 Clinical Categories for Veradigm® EHR

Clinical Categories allow users to quickly and easily customize their problem lists to view them in whatever way is most useful to them in their Veradigm® EHR system.
The typical problem list is just a long alphabetical list making it difficult to get a quick clinical snapshot. Now with a quick click on option settings, clinicians can group and organize the list view into Clinical Categories.
By using Clinical Categories, clinicians and their support staff will be able to immediately see what is happening in each clinical area making it easier identify important problems such as identifying duplicate diagnoses.
Other views are also possible such as putting all of the problems of interest to a particular specialty right at the top. This allows clinicians to more rapidly identify and review a patient's problems without the need to perform additional steps.
Documentation:
IMO Solutions for Allscripts.pdf