Dash Schedule by Relatient
---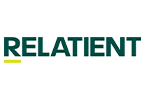 Dash Schedule by Relatient combines best-in-class contact center scheduling (Dash Central) and patient self-scheduling (Dash Self) to provide better access for more patients and improved schedule utilization for healthcare organizations. The Dash Schedule solution enables healthcare organizations to bring order and streamlined workflows to the patient scheduling journey by optimizing provider capacity with a rules-based, guided user experience for providers and patients.
Dash Central (Contact Center Scheduling)
Reduces scheduling errors and eliminates manual workflows to optimize capacity and ensure patients are matched with the right provider at the right time.
• Easily manage provider scheduling rules, protocols, and preferences
• Coordinate care across locations and load balance across networks
• Schedule multiple, correct appointments with a single click
Dash Self (Patient Self-Scheduling)
Reduces administrative burden and improves patient acquisition by offering the convenience of 24/7 online scheduling access.
• Book appointments online, easily and accurately
• Integrate with your Practice Management/Electronic Health Record System
• Align to your provider's rules and preferences
With Dash Schedule, providers leverage both consumer-friendly patient self-scheduling and centralized scheduling all on one platform to organize and automate the complexities of scheduling. Healthcare organizations can also set their own unique rules and preferences to optimize their schedules and drive measurable improvements in patient appointment volume, thus increasing overall revenue.

Documentation: