Coming Soon: Omaiven Health
---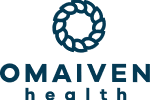 This product is currently in development or testing. Please contact the developer for more information on product details and timeline for general availability.

It's no secret that clinic call centers are under pressure to reduce costs, retain staff, and improve customer experience. Clinics are overwhelmed by staffing shortages & manual processes that cause burnout, high abandonment of calls, and low scheduling conversion.
Solution: With Omaiven's intelligent call center solution, clinics can leverage automation to offload call center volume and streamline scheduling. As a result, clinics improve productivity, create efficient workflows for staff, and provide convenience for their patients.
Customer Benefits
-10x staff productivity
-Save 150 hours of staff work for every 1,000 Patients
-Decrease cost per patient